Diagnostics
Diagnostics of the energetic and psychophysiology status with the help of crownscopy.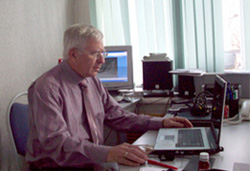 If living a long and happy life is important for you, you can assess your energy status right now!
It is quite accepted to view the health as originating not from the body but rather from our thoughts and emotions, which form our life energy.
This energy is not visible by an eye; there is dedicated hardware for such a procedure called Crownscopy. Crownscopy represents a method for discovering of the physiological, psycho-emotional, and energetic status of a human being.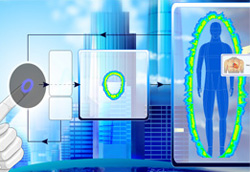 The essence of the Crownscopy method is to create a bio-energetic feedback circuit. A computer visualizes current energy dispersion crown around the fingers.
The dedicated software compares this dispersion with that of an average healthy man, thus assessing the status of the man under analysis. The method is based upon the "Kirilian effect" and the Mandel Fall method.
The software and hardware complex called Crownscope is a system for visualizing of spatial dynamic dispersion of energy flows, including the human energetic field.
The Crownscopy allows assessing:
Human condition based upon his / her aura;
Quantitative energy dispersion in inner organs and body systems;
Predilection of certain organs to illnesses;
Energetic condition of certain organs and systems;
Condition of energy centers (chakra).
Using repeated diagnostics, we can estimate post-treatment dynamics of energetic processes.
* The hardware is absolutely safe, and the crownoscopy procedure is painless.